News
Nordic sensations in the Massif Central and Pyrenees Orientales
In winter, Languedoc Nature turns to Nordic activities and offers you to live real experiences and enjoy the joys of the mountains "differently".
Silent snowshoe walks, initiation or Nordic ski touring raid, search for a summit in ski touring, sled dog outings or search for an "elegant" cross-country skiing experience... the programme is rich and varied!
The snow is making us miserable after having fallen very early in the season ... it is announced this weekend and next week, so we keep our fingers crossed !
Don't hesitate to contact us for great Nordic experiences !
Fred
Winner of the Sustainable Travel Trophies

Languedoc Nature is honoured to be among the winners of the Sustainable Travel Trophies in the category "active summer or winter stays" for the stay "Garrigue en Pic St Loup" (framed formula - Crossing the Grand Pic St Loup).  It is a real pleasure to see the work of nature travel craftsmen recognized, which has been ours for 15 years now.
Fred
The first frosts ... the announcement of the coming winter !
Temperatures are slowly dropping and the winter season is looming on the horizon. Conditioning will be done gradually according to the whims of the thermometer, which will allow you to fine-tune a great season of northern activities. Our mountains have what it takes to fulfill your desires for escape, adventure and sensations and we guarantee you great experiences. Here and for more than 15 years, we have been exploring the mountains with Nordic activities to fully enjoy winter nature.
Find now our snowshoeing, cross-country skiing, cross-country skiing, ski touring, ski touring, dog sledding ... and contact us for your next escapes in the Massif Central and Pyrénées Orientales!
See you soon.
Fred
Languedoc Nature, craftsman of adventure travel wishes you a beautiful summer !
Summer is in full swing at Languedoc Nature, on foot, by bike, mountain bike, canoe ... our "adventurous" clients explore the beautiful destinations of the region to indulge in their favourite activities. As they are fond of soft mobility, they discover at their own pace the proposed routes and do not need to use their car. They let go and enjoy their holidays far from the "hot spots" that reproduce the hustle and bustle of everyday life... Calm, silence, wild nature, encounters and exchanges are the best ingredients to recharge your batteries.
We are waiting for you, test our reactivity and leave for beautiful nature holidays !
Fred and Fabienne
Languedoc Nature fête le printemps !
When the weather is nice, we take the backpack, unfold the maps and plan for future hikes, mountain biking, cycling ... The nature is beautiful, the colors are brighter and the desire to go hiking is more pressing.
At Languedoc Nature, the winter season has been an opportunity to expand the offer of mountain biking and cycling holidays with 2 new products:
- Hérault Valley, Salagou Lake, Monts d'Orb and Larzac by mountain bike: an extraordinary landscape cocktail in the heart of the Hérault with the passage through the heart of 3 Great Sites of France. A perfect mountain bike raid for a sunny start to the season!
- The Mediterranean by Bike - Euro vélo 8 : new great cycling itinerary across the Mediterranean arc. We have chosen to offer you the section between Pyrénées Orientales and Camargue in 5 or 7 days. An excellent and gentle route to enjoy the Mediterranean coast, its heritage, its terroir and its art of living.
We are waiting for you numerous on our beautiful destinations of Occitania and remain at your disposal to live beautiful adventures.
Fred
Languedoc Nature at the Destinations Nature exhibition in Paris !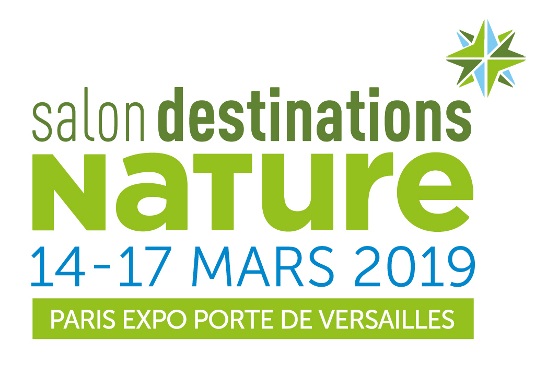 We will be present next week at the Destinations Nature exhibition from 14 to 17 March 2019 in Paris.
Come and meet us at the villlage des Tours Opérateurs - stand E 109, we will be pleased to present you our holiday offer: Adventure & discovery in the Haut Languedoc, hiking and mountain biking & cycle tourism.
Download your free invitation (ask us by mail or SMS) by clicking on the banner below :

See you soon
Fabienne & Fred