Massif du Sancy tour in nordic ski touring
Massif du Sancy tour in nordic ski touring
Roaming on the rooftops of Auvergne ...
5 days / 4 nights - 2020 Season
New - Initiation discovery formula
When covered in snow, the alpine tundra and the vasts forrests of the Massif du Sancy turn into a preferred location for nordic cross-country skiing. During this roaming hike, you ski at the heart of the large spaces with the Chaîne des Puys as witnesses ... Located in the Parc Naturel Régional des Volcans d'Auvergne, this nordic tour makes you "turn" around the rooftops of the Massif Central : the Puy de Sancy (1886 m).
This tour will make you switch between wooded areas, hardwoods and softwoods, plateaux, incised valleys giving it a huge landscape variety. Supervised by a local nordic cross-country skiing instructor, you'll live a beautiful nordic adventure where passion and the sensation of freedom will be at the rendez-vous !
Trip highlights:
- a nordic raid at the heart of the sublime massif du Sancy
- protected areas of the PNR des Volcans d'Auvergne
- make your trace through the Chaîne des Puys between volcanos, glacial valleys and volcanic lakes
TYPE OF TRIP:
Guided formula
The guide who will be with you during this stay is a true ambassador of his land. He isn't here randomly, he chose to live there and to make you discover it through his activity. he is an actual professionnal who perfectly knows the proposed trails and are always able to adapt them according to the participants' level or the weather conditions. Languedoc Nature strives to maintain a close link with its guides to offer you quality services.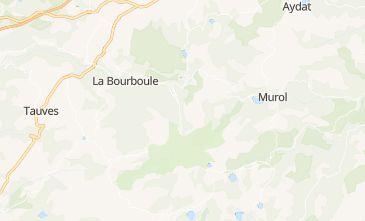 LEVEL:
Supervised by a local guide, you progress in all safety on this Nordic trail that you discover. He gives you his technical advice, his knowledge of the trail and the region.
It will also be an opportunity to discover and learn orientation techniques.
This crossing is for people who have already practiced cross-country skiing and mastered most of the basic techniques of the discipline. This trail requires above all endurance and therefore good physical condition.
As for any winter sport, it is advised to prepare yourself physically for a few weeks before departure (walking, jogging, bicycling). It will help you acquiring a good stamina and fully enjoy your stay.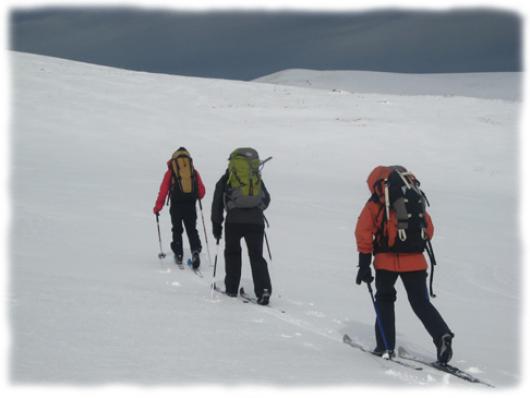 PROGRAM:
You'll experience this nordic cross-country skiing in group (starting from 4 persons) supervised by a local cross-country skiing instructor. This tour will lead you to the col de la Croix Morand, near the lac de Guery and the lac de Servières (from a volcanic origin) and will make you follow the Vallée de Chaudefour (Réserve Naturelle Nationale)
Step 1 : 18 km
Step 2 : 24 km
Step 3 : 20 km
Step 4 : 22,5 km
Initiation discovery formula -  Novelty
This introduction package is perfect for beginners that would like to try Cross-Country-Skiing but don't know where to start! We take care of everything and we will put you into good hands. For a weekend or more, you acquire basic technics of the discipline with the supervision of a local cross-country skiing instructor and go explore the high lands of the massif du Sancy.
Star-shaped hiking close to your accomodation.
PERIODS
2020 Season
From December to the end of March
The service includes
• Lodging in gîte and local hotel.
• Lunches (picnics) and dinners.
• Supervision by a local cross-country skiing instructor.
• Cross-country ski rental (if you don't have your own skis)
The service doesn't include
• Luggage transport (if required)
• Cancellation insurance (4,5%) & multi-risks
• Personal spendings
COME BY TRAIN:
We are all aware of the environmental impact of our car trips. Going to holidays produce a significant amount of CO2 notably when we drive for a fair distance for a change of scenery...
So if the "light mobility" tempts you, the Mont Dore station is here to welcome you. A taxi cab can eventually make the junction to your accomodation.
Simulate your train trip or contact us for any complementary information.